🤔 Do you have a smartphone?
👍 Do you want to create EPIC Social media videos like the one below using nothing but your smartphone?
👇 In this article I share our top 5 apps & tools to help you create amazing videos while you're on the go.
👇 This video was created using the 5 tools on my smartphone… Simple ?
Create Amazing Videos On Your Smartphone With These 5 Tools
Should I Be Using Video?
There were 2.789 billion active social media users as of January 2017.
4X as many consumers would prefer to watch a video about a product than to read about it.
More than 60% of marketers and small business owners said they planned to increase investment in video marketing in 2017. 
Don't get left behind!
I don't know much about video editing. How can I produce videos like this?
We've written this blog to show you 5 tools that will enable you to create EPIC Social Media videos even if you've never edited videos before. All of the tools are simple to use!
Smartphone Video Tool #1

 
Canva | Effortlessly Create Images For Your Videos
Canva App for Iphone | Free
Don't worry we haven't gone mad… We know that Canva is an amazing tool to create images, not video. However, images produced on Canva can really improve the standard of your videos.
For example. All of the images on the Smartphones included in the video above were created using the Canva App. Canva is a free app and it's also free to use on desktop. It is the quickest, easiest way to edit images if you're not a skilled designer.
Don't forget you can include images in your videos as much as you like. If you're not confident in front of the camera you can create engaging images to present the information you're trying to communicate. Then you can become more of a voice over artist than a TV Presenter!
Smartphone Video Tool #2

 
Clips | The Fastest Way To Add Captions To Your Videos
Clips App for Iphone | Free
In case you didn't know, 85% of video on Facebook is watched without sound. This means captions for your videos are hugely important when you post your videos on Social Media. Do you want the chance to get noticed by 100% of Facebook users or just 15%?
I thought so! Clips is a new video editing app made by Apple. It has loads of great features aimed at the way we use video on social media, but by far the best feature is the fact that it can automatically add captions to your video while you are speaking.
There is so much content on social media and that's why you need to produce the best videos to catch the attention of each user. Check out the example below of clips in action!
Smartphone Video Tool #3

 
Viddyoze | Create Professional Looking Animations on Your Mobile
Viddyoze Membership | $67
+$37 a month for Template Club (Optional)
There's one major element of our video at the top of this page that would have made a lot of people think "I can't do that!" It's the Animations. Most people think you have to be highly skilled to produce videos with animations and effects like we have in the video above. The truth is… you don't.
With Viddyoze you can pay $67 dollars and have access to a number of animations and effect templates. All you have to do is add your own text and images (that you can create on Canva) to personalise your videos.
Note: we are not associated with Viddyoze Viddyoze is a great way to make your videos look more professional than your competitors without having to invest a huge amount of time. It's a cloud based system, so you can log in anywhere from your phone or laptop and create new animations. Whether it's a just an intro animation using your logo, or a more substantial portion of your video like ours, Viddyoze will take your videos to another level!
BEWARE: Some people have commented online that Viddyoze can be misleading. If you pay $67 you get unlimited use of a limited number of templates. To gain access to the full set of templates you have to pay another $37 a month, however we've only paid the $67 and think it's great value.
viddyoze 2.0 is coming in June 2017. It looks like it's going to be bigger and better. Check it out here.
Smartphone Video Tool #4

 
YouTube App | Find Copyright Free Music For Your Videos
YouTube app for Iphone | Free
YouTube app for Android | Free
You've got to be careful about the music you include in your videos online. If it's copy written it'll quickly be removed by YouTube & any other Social Media Platform you upload it to.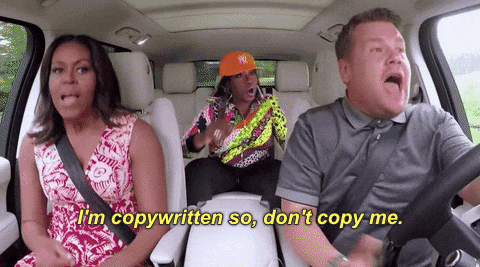 We want to make it as easy as possible for you to find great Copyright Free music. Follow these steps to avoid copyright infringement and find the best free music to use in your videos.
Step 1: Search for Copyright free YouTube Channels on your YouTube App
There are now plenty of YouTube channels online with great music that you can use. Find a song you like and read in the description to double check that the track is not Copy written.
Here are some YouTube Channels we like to use:
Step 2: Check The Instructions In The YouTube Video Description
Most Copyright free music is free to use as long as you mention where the music has come from in the description of the video. Most videos have a section of text with links to the Artist that you can cut & paste. Some are different, so make sure you check each video to ensure you follow the instructions carefully.
Step 3: Convert The YouTube Video to an MP3 File
There are a number of ways you can do this but we use ListentoYouTube.com. Just paste the link of the YouTube video and download the converted track for use in your videos.
Step 4: Always Attribute The Artist
Don't forget to follow the instructions in Step 2. Not only could you have your video removed if you don't, but the artist has worked hard to produce the music you're using for free.
You've got a pretty good deal… So be a nice guy/gal and give them the credit they deserve!
Smartphone Video Tool #5

 
iMovie App | Edit Your Videos On Your Smartphone
iMovie App for Iphone | Free
There is no point knowing about the best tools without being able to edit all of this stuff into an amazing video!
Is a great image created in Canva great on it's own? Yes
Is a great video created on Clips great on it's own? Yes
Is a great animation created using Viddyoze great on it's own? Yes
Does a cool Copyright free track sound great on it's own? Yes
Are they 100x better when they're all edited together into an EPIC Social Media Video using the iMovie App?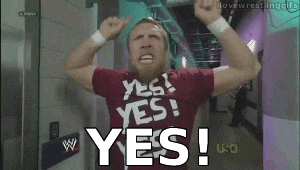 iMovie is the simplest and most effective video editing app we have used. You do not have to be a professional video editor to use it, however it has the functionality needed to create a decent video.
Of course you can't do everything that you can do on desktop video editing software but it can certainly do the job for most businesses if you're clever about it.
If you're not familiar with Video editing. Here's a great video from Brian G Johnson to show you how iMovie can be used effectively…
iMovie Tutorial: How To Use iMovie (App Tutorial)
⛔ No Excuses… It's all possible with a Smartphone
In the past you needed expensive equipment to produce a great video. Now all you need is your smartphone!
Over to you!
Now it's time to take action! Go ahead and create an Epic Social Media Video on your smartphone!
? We'd love to see them. Share the link in the comments below so that we can take a look. ?